With over 20 years combined experience, Meleese Hoss and her team are one of the leading real estate groups in Dallas and surrounding areas.

Whether you're buying, selling, or investing, Hoss Group has you covered as your go to resource for all things real estate. Our market experts and real estate specialists provide a concierge-level experience while getting you the most out of your investment and future home.
You are at the core of everything we do at Hoss Group. We work to earn your trust by doing the right thing and having your best interest always be our first priority. We ensure you make the right decision for you by taking our time to fully understand your needs and goals. We don't win unless you win.
That's our promise of HOSSpitality. 
Mission
To provide a concierge service experience for our clients earning their business, advocacy, and trust for life. 
vision
To be a group known for serving their clients with the highest level of integrity and grit. 
Relationships
and the importance of listening, presence, authenticity, and dependability.
Integrity
and doing the right thing.
Trust is our core.
Family
and community. We treat your family like our own.
Service
and providing an unmatched experience.
Reliability
and being there when needed.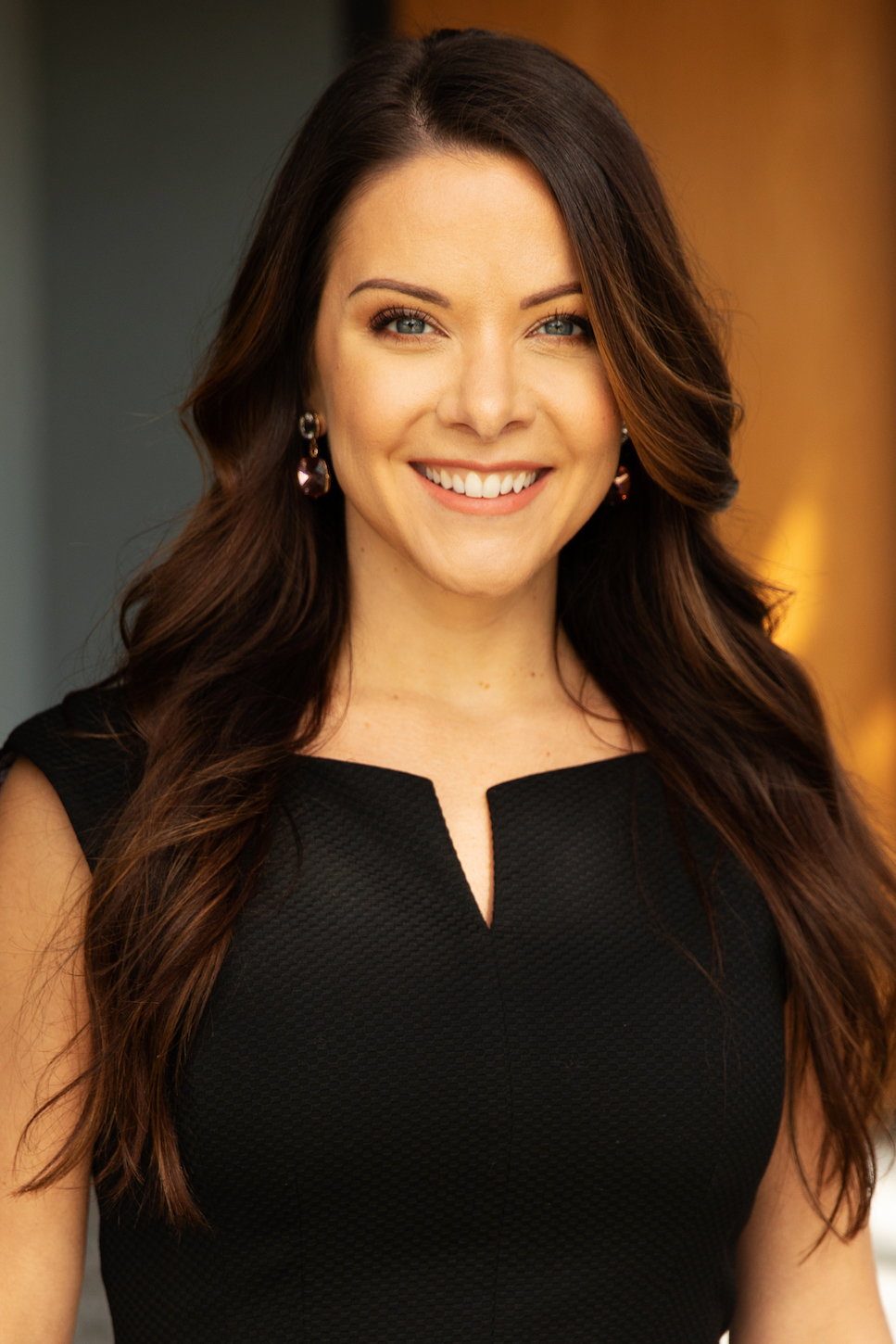 "There is nothing I love more than winning for my clients and helping them achieve their goals. It's not just about buying or selling a home. This is a life, a family, and a big change for many to go through. I don't take that lightly. Someone is trusting me with possibly their biggest purchase, or a big change in their lives, and that trust I work hard to not only protect, but to earn and keep."
You haven't met a competitive spirit until you have met Meleese Hoss. If there is a competition to be won or a challenge to be met, Meleese can lead the charge and will do everything needed to win. She is sharp, tactical and always responsive.
Meleese is a Dallas native, born in Dallas, raised in Plano, and attended Southern Methodist University. Prior to getting her real estate license in 2011, Meleese worked in luxury new home sales for 7 years. She loves working with people and strives to make her client's experience joyful and stress free.
Customer service is her and her team's number one focus and they pride themselves on knowing the market to give their clients the upper hand with today's competitive environment. She and the Hoss Group take the time to educate their clients and make sure they fully understand the pros and cons of selling/buying and opportunities in front of them. They specialize in all areas of the market including luxury, new construction, and pre-existing.
A current resident of Plano, Meleese loves spending time with her husband Drew and their dogs, Sadie and Tilly. Favorite pastimes include being involved with local community events, travel, music, movies, the Dallas Stars, and anything that involves sun and water.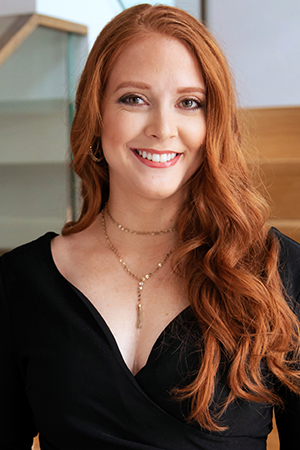 "For me, real estate is all about helping people find a home that's going to work for them and their lifestyle. Nothing makes me happier than helping my clients land the home of their dreams. Knowing that my clients trust me to help them through potentially the biggest purchase of their life is humbling and something I take seriously."
When you work with Elisabeth, you're not just getting a realtor, you're getting a life-long friend. Elisabeth is a hard-working, responsive, and savvy negotiator who treats her clients like family. Whether it's wanting a shorter commute or to be closer to family, everyone has different needs, and Elisabeth's understanding of the DFW market makes achieving your goals quick, easy, and stress-free. 
Elisabeth graduated from the University of Missouri – Columbia (Go Tigers!). Prior to working in real estate, Elisabeth was a television news reporter and anchor, broadcasting news in cities across the country. Her communication skills and ability to connect with people is what makes her so successful.
Elisabeth lives in Frisco with her husband, Jesse, and their boxer-bulldogs, Jaxson, and their new daughter, Sloane. When she's not helping her clients find their dream home, you can find her being active outdoors, binge-watching a reality TV show, or traveling to new places with her husband.
"I'm committed to enthusiastically serve my clients and find a home that meets their every need. I love building valuable relationships with my clients and working hard on their behalf is my priority."
Whether you're a first-time buyer, moving up, interested in new construction, or looking to invest, licensed realtor Hayley works hard to turn real estate dreams to reality in and around the DFW Metroplex. Regardless of your goals, she will go above and beyond to a build long-lasting relationship with you. Hayley will lead you through the entire sales process. She approaches every new opportunity with open, friendly communication and a drive to build trust. Her dedication to customer satisfaction combined with strong negotiation skills, up-to-the-minute market knowledge, and attention to detail continue to result in successful transactions for her clients. 
 Prior to earning her license, Hayley started her career in hospitality as a Certified Meeting Professional —experience she draws on every day when serving clients.  Much like weddings, home purchases are among the biggest events in the lives of Hayley's customers. She understands how much thought, care, planning, and stress go into making them both happen. She advocates hard for their best interests from showing, through closing, and beyond. 
 When she's not assisting clients, Hayley gives back to the community by volunteering her time on the Search and Rescue team at Ourcalling to help people experiencing homelessness. She also sits on the Board of Directors for the Meeting Professionals International DFW Chapter. She loves trying new restaurants, traveling, and spending time with her family and friends. 
 When you're ready to take that next step in your real estate journey, rest assured you're in great hands with Hayley Hamre.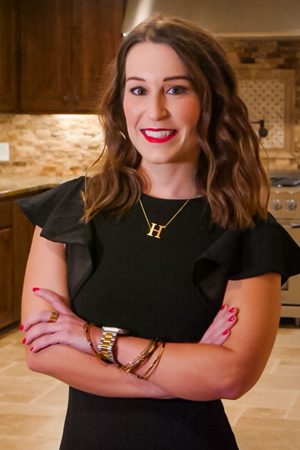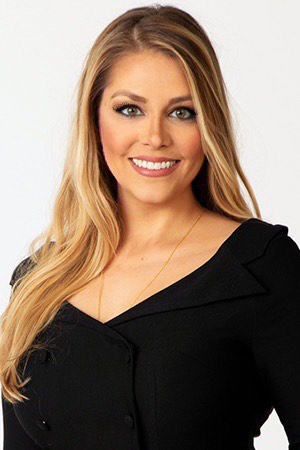 "I love marketing because it allows me to utilize both the analytical and quantitative side of my brain as well as the creative and qualitative side. I love the rush that formulating a marketing plan offers and, subsequently, the rush that optimizing and problem-solving offers once a campaign has gone live."
Lauren is a seasoned marketing professional with over 7 years experience in the field. After graduating from The University of Texas at Austin in 2012, she went on to work for a technology company and eventually found her way to The Richards Group in 2017. She then went on to get her MBA with concentrations in Marketing and Management and minors in Strategy and Analytics at Southern Methodist University in 2019. Her love is for digital strategy, but her experience ranges from social media to paid media to traditional media.
Lauren lives in Dallas with her husband, Trevor, who runs his own successful marketing company, White Pants Agency. When she's not worrying how to increase customer engagement and satisfaction, you can find her watching UT Football or any Real Housewives franchise, playing with her adorable dog named Baer, or travelling the world with husband.
Listing & Transaction manager
"I pride myself in the positive energy I give to everyone. There is nothing I enjoy more than focusing my efforts on the smaller details so our clients can focus on the bigger ones. Buying or selling a home is such a huge life event, and I want it to be as stress free as possible for everyone involved."
Maiya is adaptable, responsive, and purposeful. She is skilled at quickly and intuitively handling all situations. She has a strong drive to overcome any difficulties and to arrive quickly at solutions. Her attention to detail is only matched by her dedication to client satisfaction. Maiya utilizes these abilities to make all her clients feel stress-free throughout the entire home buying/selling process.
Maiya was born and raised in McLoud, Oklahoma and attended the University of Central Oklahoma. She moved to Dallas in 2019 and has worked for Keller Williams Real Estate for 4 years. She loves making connections with people and focuses her talents on making the transaction process as smooth as possible.
A current resident of Plano, Maiya loves spending time with her friends and dog, Quill. Favorite pastimes include trying out new local restaurants, thrift shopping, concerts, drawing, and traveling.